Впровадження постійного тренінгового навчання з серцево-легеневої реанімації серед лікарів-інтернів
Анотація
У своїй практичній діяльності кожен лікар нерідко зустрічається із станами, що потребують надання невідкладної допомоги. Несвоєчасне або неадекватне надання належного комплексу медичних заходів при станах, що загрожують життю, може мати непоправні наслідки.
Посилання
Наказ МОЗ України від 05.06.2019 № 1269 «Про затвердження та впровадження медико-технологічних документів зі стандартизації екстреної медичної допомоги»
Aldert CM, Chae CU, Grodstein F et al. Prospective study of sudden cardiac death women in United States. Circulation. 2003. Vol. 107, No 17. P. 2096–2101.
Ashoor HM, Lillie E, Zarin W, et al. Effectiveness of different compression-toventilation methods for cardiopulmonary resuscitation: a systematic review. Resuscitation. 2017. Vol. 118. P. 112–125.
Beesems SG, Wijmans L, Tijssen JG, Koster RW. Duration of ventilations during cardiopulmonary resuscitation by lay rescuers and first responders: relationship between delivering chest compressions and outcomes. Circulation 2013. Vol. 127, No 15. P. 1585–1590.
Bhandari S, Doan J, Blackwood J. Rhythm et al. Rhythm profiles and survival after out-of-hospital ventricular fibrillation cardiac arrest. Resuscitation. 2018. Vol. 125. P. 22–27.
Cheskes S, Schmicker RH, Verbeek PR, et al. The impact of perishock pause on survival from out of hospital shockable cardiac arrest during the Resuscitation Outcomes Consortium PRIMED trial. Resuscitation 2014. Vol. 85. P. 336–342.
Conover Z, Kern KB, Silver AE et al. Resumption of chest compressions after successful defibrillation and risk for recurrence of ventricular fibrillation in outof-hospital cardiac arrest. Circ Arrhythm Electro- physiol 2014 Vol. 7, No 4. P. 633–639.
Dorian P, Cass D, Schwartz B et al. Amiodarone as compared with lidocaine for shockresistant ventricular fibrillation. The New England journal of medicine 2002. Vol. 346, No 12. P. 884–890.
Ewy G. Cardiocerebral resuscitation: The new cardiopulmonare resuscitation. Circulation. 2005. Vol. 111, No 16. P. 2134–2142.
Hellevuo H, Sainio M, Nevalainen R, et al. Deeper chest compression – more complications for cardiac arrest patients? Resuscitation 2013. Vol. 84, No 6. P. 760–765.
Idris AH, Guffey D, Pepe PE, et al. Chest compression rates and survival following out-of-hospital cardiac arrest. Crit Care Med. 2015. Vol. 43, No 4. P. 840–848.
Karlis G, Iacovidou N, Lelovas P, et al. Effects of early amiodarone administration during and immediately after cardiopulmonary resuscitation in a swine model. Acta Anaesthesiol Scand. 2014. Vol. 58, No 1. P. 114–122.
Neumar RW, Shuster M, Callaway CW, et al. Part 1: executive summary: 2015 American Heart Association Guidelines Update for Cardiopulmonary Resuscitation and Emergency Cardiovascular Care. Circulation. 2015. Vol. 132, No 8. (suppl 2). In press.
Olasveengen T, Semeraro F, Ristagno G et al. European Resuscitation Council Guidelines 2021: Basic Life Support. Resuscitation 2021. Vol. 161. P. 98–114.
Perkins GD, Handley AJ, KosterRW et al. on behalf of the Adult basic life support and automated external defibrillation section Collaborators. European Resuscitation Council Guidelines for Resuscitation 2015. Resuscitation Vol. 161. Р. 1–311.
Perkins G. D., Ji C., Deakin C. D. et al. A Randomized Trial of Epinephrine in Outof-Hospital Cardiac Arrest. N. Engl. J. Med., 2018. Vol. 379, No 8. P. 711–721.
Skrifvars MB, Kuisma M, Boyd J, et al. The use of undiluted amiodarone in the management of out of hospital cardiac arrest. Acta Anaesthesiol Scand 2004. Vol. 48. Р. 582–587.
Skrifvars MB, Vayrynen T, Kuisma M, et al. Comparison of Helsinki and European Resuscitation Council «do not attempt to resuscitate» guidelines, and a termination of resuscitation clinical prediction rule for out of hospital cardiac arrest patients found in asystole or pulseless electrical activity. Resuscitation 2010. Vol. 81, No 6. P. 679–684.
Somberg JC, Bailin SJ, Haffajee CI, et al. Intravenous lidocaine versus intravenous amiodarone (in a new aqueous formulation) for incessant ventricular tachycardia. The American journal of cardiology 2002. Vol. 90, No 8. P. 853–859.
Somberg JC, Timar S, Bailin SJ, et al. Lack of a hypotensive effect with rapid administration of a new aqueous formulation of intravenous amiodarone. The American journal of cardiology 2004. Vol. 93, No 5. P. 576–581.
Stiell IG, Brown SP, Nichol G, et al. What is the optimal chest compression depth during out of hospital cardiac arrest resuscitation of adult patients? Circulation 2014. Vol. 130, No 22. P. 1962–1970.
Vaillancourt C, Everson Stewart S, Christenson J, et al. The impact of increased chest compression fraction on return of spontaneous circulation for out of hospital cardiac arrest patients not in ventricular fibrillation. Resuscitation, 2011. Vol. 82, No 12. P. 1501–1507.
Van Alem AP, Sanou BT, Koster RW. Interruption of cardiopulmonary resuscitation with the use of the automated external defibrillator in out-of-hospital cardiac arrest. Ann Emerg Med 2003. Vol. 42, No 4. P. 449–457.
Weisfeldt ML, Everson-Stewart S, Sitlani C, Rea T., et al., Resuscitation Outcomes Consortium I. Ventricular tachyarrhythmias after cardiac arrest in public versus at home. N Engl J Med. 2011. Vol. 364, No 4. P. 312– 321.
Wong CX, Brown A, Lau DH, et.al. Epidemiology of sudden cardiac death: global and regional perspectives. Heart Lung Circ 2019. Vol. 28, No 1. P. 6–14.
Yeung J, Chilwan M, Field R, Davies R, Gao F, Perkins GD. The impact of airway management on quality of cardiopulmonary resuscitation: an observational study in patients during cardiac arrest. Resuscitation 2014. Vol. 85, No 7. P. 898–904.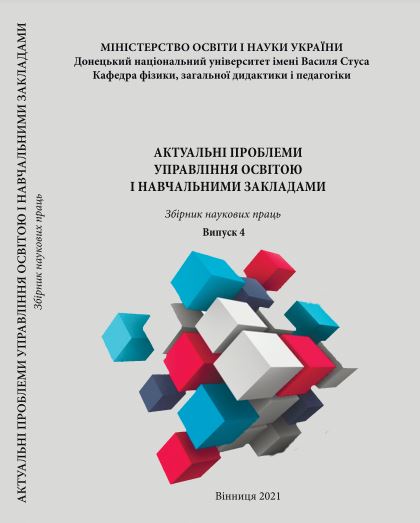 ##submission.downloads##